Olivier MJ Crépin-Leblond
This is an experiment heuristic Curriculum Vitae making use of Mapping for Knowledge Management.
Clicking on the subject of interest will open a new tab. Use navigation bars to travel around the map since it is too large to all fit simultaneously on the screen.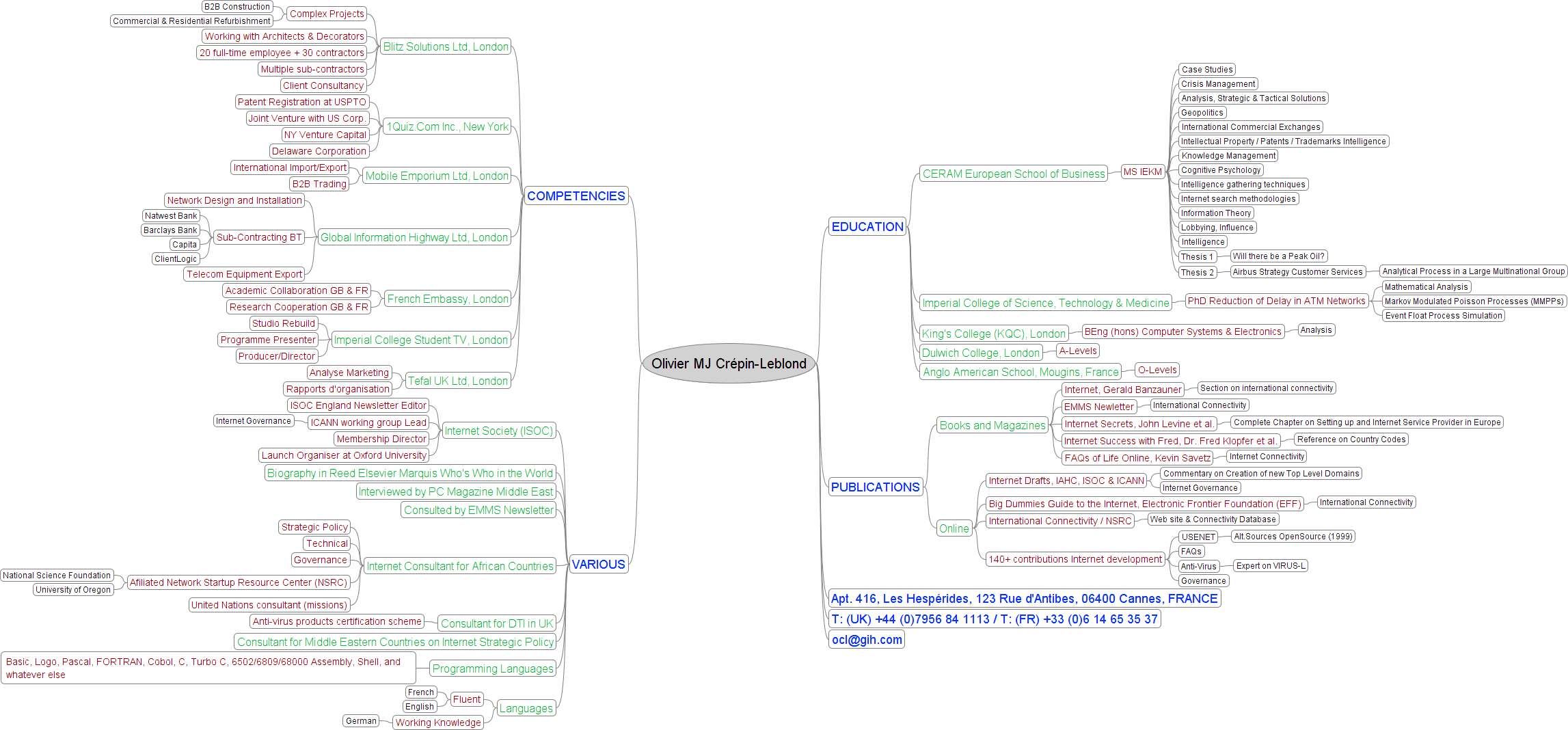 Copyright © Olivier MJ Crépin-Leblond October 2007. All Rights Reserved.